Hii :)
I have really really light blonde hair, do you know how I can keep it that colour without drying it out? Because it goes yellow after a few washes :) thankyou. x

Hi hi!
I have really really light blonde hair too, and if you want to keep it white you need to use a toner. Basically its that purple shampoo stuff old ladies use. The best one Ive used is the Superdrug own brand one.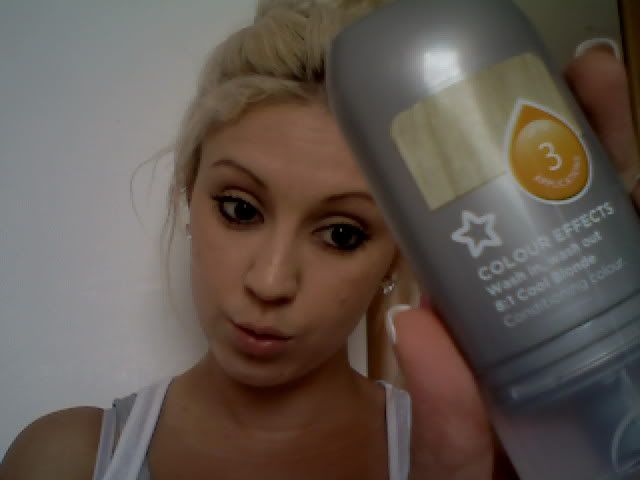 It costs just 99p and you can find it in the hair isle next to the semi permanent hair dyes. 8:1 COOL BLONDE is the colour you need as its the purple one. The bottles got about 3-4 washes in it, and you use it simply by using this instead of shampoo, leaving it for about 5 minutes and then washing out and conditioning as normal. I use mine every 2 to 3 washes and it works a treat. Make sure you wash it all out otherwise you'll be left with a lilac patch which aiiiint pretty :p
Another really good silver shampoo is by Matrix. They are only stocked in salons, very well priced and you can find it in the Hair and Nail Lounge, Cardiff.
It works in exactly the same way with fantastic blonde brightening results for a very reasonable price. Wash for wash it works out better to go for this little gem!
Thanks so much for that. I've been using the pro:voke silver shampoo, and it's like £3 a bottle. & it's really not that good. I'll have a look soon :')
Oh I know! I was originally using the Schwartzkopf one and it was awful! And I could only buy it online! I'll be doing a how to look after bleach blonde hair soon so keep your eye out :)